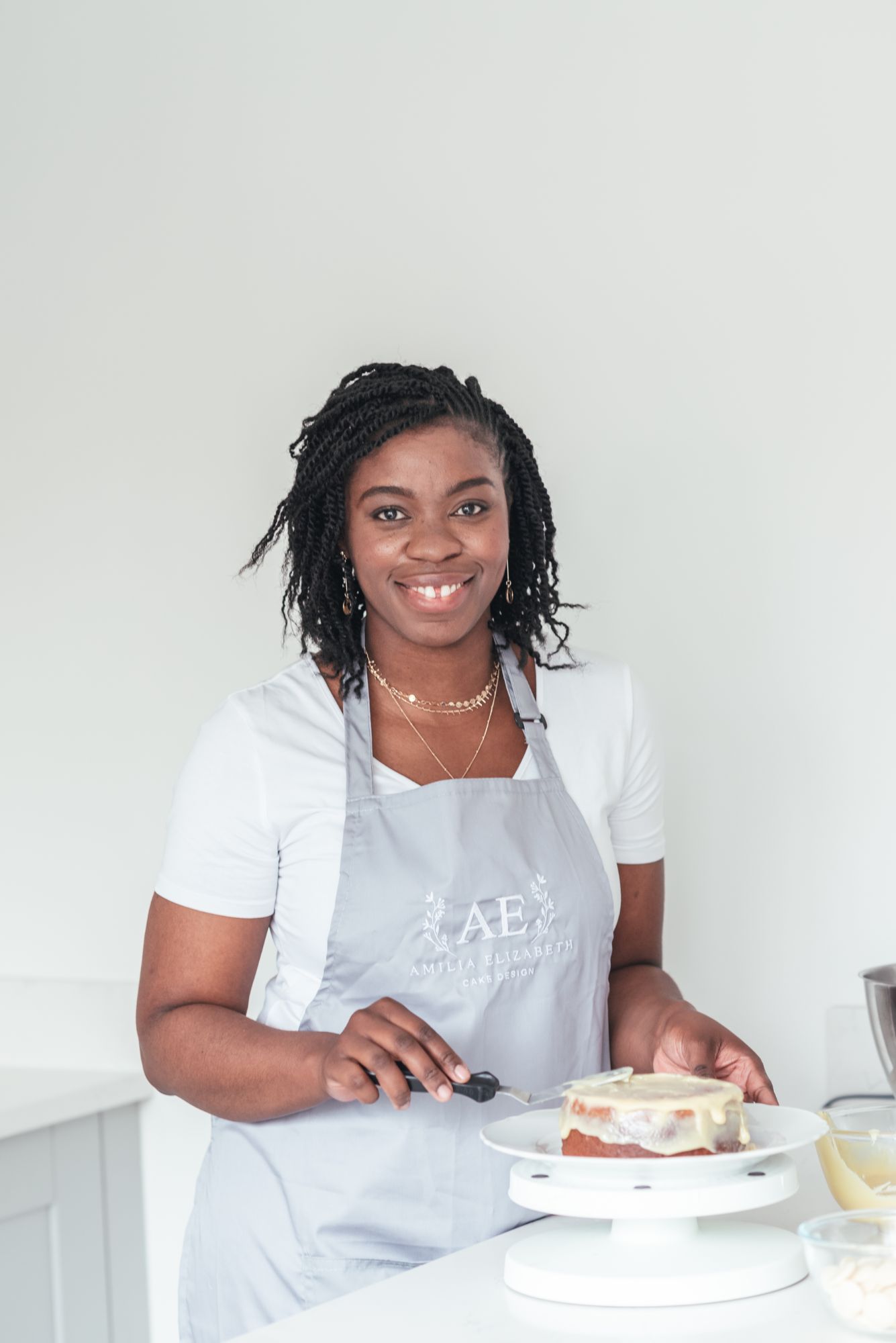 As the saying goes 'a smile is always the best form of introduction', so hello there, with a big smile from me. Thanks for dropping by. I'm Amilia, the face and creative designer at Amilia Elizabeth Cake Design.
My journey in making wedding cakes started officially back in 2016 when a very good friend asked me to make her wedding cake with less than one months notice. Eeek I hear you cry? Well actually I was very excited at the prospect of being part of her special day so I took on the challenge despite the very short notice and have never looked back. My passion is creating bold, stunning and unique fine art wedding cakes beautifully executed to leave a lasting impression. Designs are bespoke and tailored to each individual couple - my motto is to ensure I always Bake the Edible Incredible!
I love getting to know each and every couple I work with and tuning into the finer details of their special day. This ultimately helps me to create a cake that is unique and personal to you. I'd love to turn your wedding cake dreams into delicious reality, so do contact me today if you'd love to chat about how I can help create something special for you.